About the team
The outdoor nursery concept on its own would be nothing without the right team to inspire the children and help them learn. At Into The Woods we are committed to building a strong team of passionate, knowledgeable teachers who really care about children and believe in our nursery concept.  Keep reading to find out more about the Into The Woods team.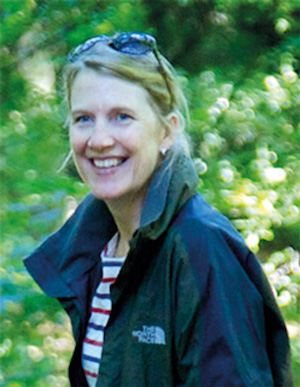 Emma Shaw - Founder, Head of Nursery
I am a local primary school teacher and have been working in schools and children's centres in London for over 15 years. I have specialized in Early Years education for the last 10 years. I have always believed strongly in the importance of outdoor play and have been an advocate of it in all my educational roles. 
My original plan had been to open a traditional day care nursery, but could never find premises with outdoor space that met my needs.  Then one day I was speaking to my Swedish neighbour in our communal garden and she told me about the Outdoor Kindergartens they have in Sweden, where parents bring their children to a designated place in the woods and the children spend all day outside with specialised forest school trained staff. It sounded like a wonderful idea and that's when I realised it wasn't a big room with a garden I needed; it was acres of open space with a small indoor space to go to when we needed it. 
Going on forest school training confirmed for me that this was the way forward. Because not only did I expand my knowledge and understanding of the techniques and skills required to run a successful outdoor nursery, but researching the benefits of outdoor learning just crystallised for me that this is the way young children should learn. 
I brought back the ethos and ideas to my children's centre and trained the staff there in the forest school ways. The response from the staff, children and parents was very positive and it has changed the way we work with young children. Staff reported to me that children were more happy and relaxed outside and quiet children begin to talk more.
It was not only my experiences working with young children in school and nursery settings that had convinced me that this approach is so essential. I am also a mum of three children aged 16, 14 and 10. I feel an overwhelming urgency to take my children outside, to let them run, and shout and generally do their own thing and have fun. I can see how being outdoors and getting plenty of exercise is essential for their well being – especially for my 10-year-old boy, who has so much energy. Also I want my children to have a good understanding of nature and the world around them, and living in London, I feel we need to provide those opportunities for this to happen.
I hope that Into The Woods will provide that opportunity for many children and that they will have an amazing experience that has a lasting effect on them as learners and as people.