Welcome to the woods
Based on the Forest School approach, Into The Woods was London's first full-time, fully outdoor nursery. The children spend the whole day outside enjoying a unique experience and education.
Both our Highgate and Hampstead Heath (Kenwood House) nurseries run all week during term time, for children 2½–5 years old. At Highgate we also run a Forest School Club for home/flexi schooled children aged 5–7 years, all day Wednesday.
The children connect with nature; get the fresh air and exercise they need; develop their communication, imagination and thinking skills; build their confidence and resilience; and, most importantly, have lots of fun.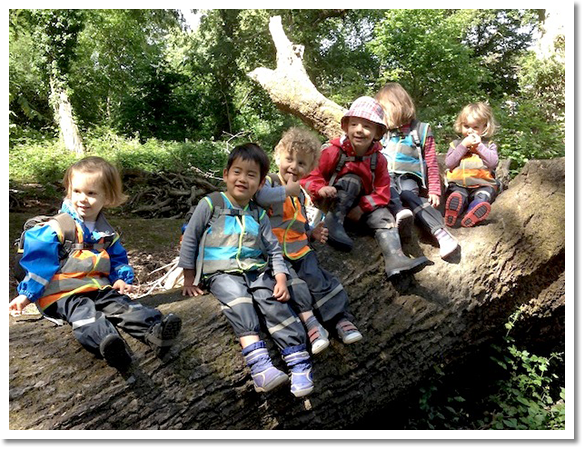 The children take part in a huge variety of activities, such as building dens, making leaf pictures, creating fantasy worlds, cooking in mud kitchens, and caring for the environment, as well as having plenty of opportunity for free exploration of the woodland alongside experienced child-centred staff. The teaching staff are very well qualified, with a passion for outdoor learning, and understand how to cover all areas of the Early Years curriculum in an exciting hands-on way that children love.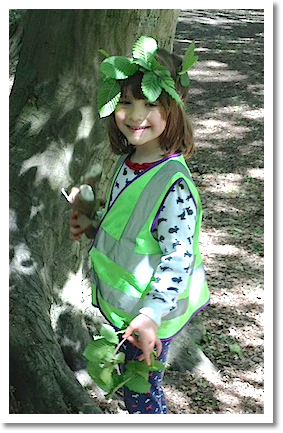 We believe outdoors is the best place for children to learn and develop — to find out why, see Benefits of outdoor play.
Into the Woods Nursery provides children with the opportunity to spend their nursery days in the natural environment rather than in a nursery classroom, experiencing the seasons first hand and developing their innate curiosity and love of learning.
There is lots of information on the site about how we work and the many benefits of outdoor learning. If you would like to get in touch to find out more, fill out our contact form; or to book a place fill in the booking request form.